I am an Evolutionary Biologist currently working as an Early Career Research Fellow at the University of Liverpool
Institute of Integrative Biology
, funded by the
Leverhulme Trust
.
I am interested in how natural and sexual selection shape the form and function of animal reproductive anatomy and behaviour. My research focuses on a range of questions relating to this topic. For example: what factors affect how choosy animals should be when choosing their mates? Why are male genitalia so complex? Do female genitalia evolve in tandem with males?
I investigate these questions using two approaches. First, I use laboratory studies in insects, including bugs, beetles and moths. Second, I use meta-analysis to look for general evolutionary patterns across the animal kingdom.
I can be contacted at:
liam.dougherty@liverpool.ac.uk
---
---
CV

Positions

2018- now: Leverhulme Early Career Research Fellow
University of Liverpool, UK

2017- 2018: Research Associate
University of Liverpool, UK

2016- 2018: Adjunct Research Fellow
University of Western Australia, AUS

2015 - 2016: Post-doctoral Research Associate
University of Western Australia, AUS

Education

2011 - 2015: PhD Evolutionary Biology
University of St Andrews, UK

2007 - 2011: MBiolSci Zoology
University of Liverpool, UK

---

Other pages

---
Powered by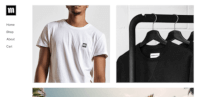 Create your own unique website with customizable templates.